2015/08/05(Wed)
SOCORE FACTORY presents

貍貓 from台北 JAPAN TOUR 2015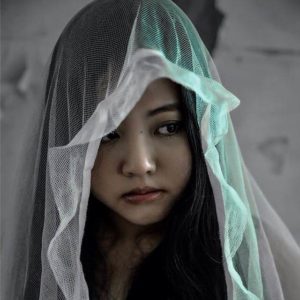 Act:
【GUEST LIVE】
貍貓 (Li Mou/a.k.a Aristophanes
/from 台北)

【LIVE】
BLOWBOHEMIA a.k.a 枡本航太

【DJ】
TUTTLE a.k.a Marginalman
D.J.Fulltono (Booty Tune)
and more...

【SHOP】
Marginal Records
Open:19:00 / Start:19:00 / Adv:¥1,500 (D込) / Door:¥2,000 (D込)
---
■貍貓(Li Mou/a.k.a Aristophanes /from 台北)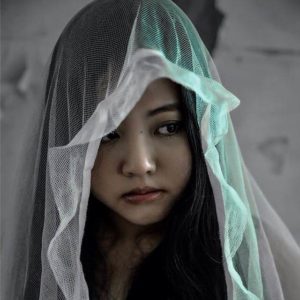 台湾の伝説に現れる狸の怪物
の名前をもつこのアーティストは
近頃のアジアで最もオルタナティブかつエッヂーな女性MCの一人である。
作品の質の高さ、ラップの独得さから、すでに世界中のDJ/producerと多数のコラボレーションを行っており、
多彩なビートプロダクションの上で
絡みつくように繰り広げられるセクシーかつ深く繊細なテクスチャーの北京語ラップの応酬は
今の東アジアでしか産まれえなかった文化体験だと言える。
世界中の都市に鳴り響くオルタナティブなビートミュージックの拡がり。
アジアのアンダーグラウンドでも独得に異種交配した音楽が産まれていることを 世界中のプロデューサーから愛される貍貓(LiMou)の初来日で知ることになる。
https://soundcloud.com/deadhorse6666/ftaristophanes
Based out of Taiwan, Aristophanes is one of the most unique MCs in Asia nowadays. Collaborating with DJs/producers/singers around the world, she spreads the soul of orient culture in mandarin Chinese. 
With her poetic and experimental style, she is always concentrated on the texture of her voice, trying to bring all the listeners in to a deep trip. Sometimes the atmosphere is sweet and smooth, but sometimes it's weird and sexy.
■BLOWBOHEMIA a.k.a 枡本航太
ヨーロッパからアジア各国まで
演奏を続ける 音楽家•枡本航太によるクロスオーバーミュージックのプロデュース/ライブ名義。
東アジア的ともいえる黒さと、生楽器やサンプリングをベースにした暖かみあるシーケンスのグルーブ
とギターの演奏で織り上げる。
近年は韓国、台湾へも積極的にツアーを行い、
各地の音楽家とネットワークを作り、発酵熟成されたそのたおやかなリズムは各土地へと拡がり続けている。
https://m.soundcloud.com/blowbohemia-official?utm_source=soundcloud&utm_campaign=share&utm_medium=tumblr
Cosmopolitan musician who's going on a journey with no certain place to settle down.
The singing unique voice with japanese lyrics are often said as "chant",
and shows an expanse in all parts of the world.
Also, as a crossover music producer "BLOWBOHEMIA", 
giving a mysterious and sexy Feeling to the floor 
with the sampling-based tracks which have warmly soft groovy sequence 
wearing Oriental atomosphere. 
Not only crossing over 100 places in Japan, 
delivering the seasonal sound breeze to Europe, Southeast Asia, Korea and taiwan so on.
---