2017/10/05(Thu)
Wax Chattels – Asia tour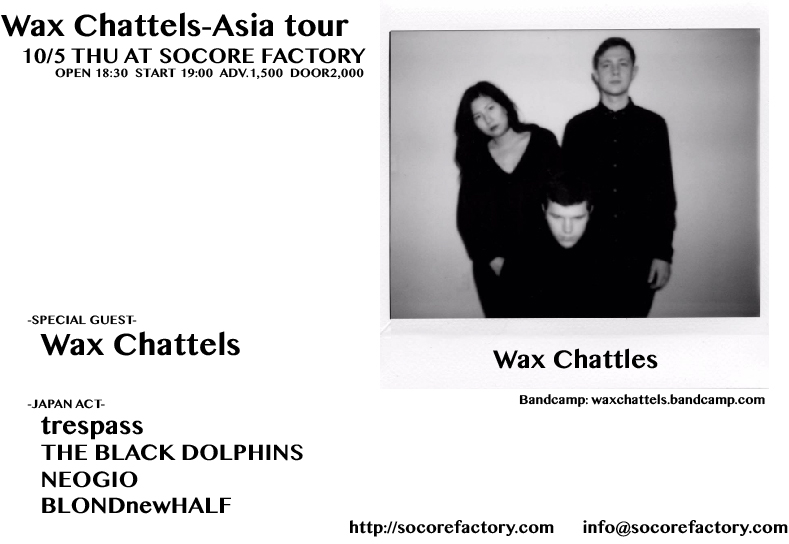 Act:
■SPECIAL GUEST
Wax Chattels from:NZ

■JAPAN ACT
trespass
THE BLACK DOLPHINS
ネオジオ
BLONDnewHALF
Open:18:30 / Start:19:00 / Adv:¥1,500 (D別) / Door:¥2,000 (D別)
---
■Wax Chattels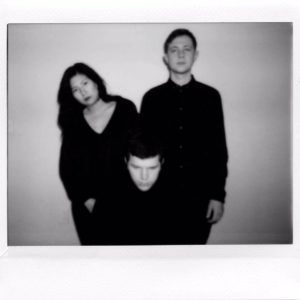 Likened to the musical equivalent of being hit by an Auckland bus, Wax Chattels has taken New
Zealand by storm within a year since conception. After playing such events as Cupa Dupa Festival in
Wellington, along with Worn Out's "Double Whammy" and 95Bfm's "Fancy New Band Showcase",
they are well known for their immersive, chaotic live show.
Peter's laidback vocal delivery is contrasted by the mangled piercing chords he delivers on his 1970s
Yamaha organ. The bass, layered through copious effects at Amanda's whim, sits above the tower of
sound which Tom builds on a mere two-piece drum kit. The abrasively intimate lyrics are delivered
with conviction, imposing upon the listener atop a series of complex rhythms, tensions and releases.
Touring throughout Japan, China and Taiwan in September and October – experience them at a town
near you!
---